Premiere Custom Plastic Extruder
As a premiere custom plastic extruder, Intek Plastics specializes in providing high quality, precisely engineered, customer-specific plastic extrusion products for a variety of different markets.
Capabilities
Have a problem to solve? We're up to the challenge. We'll work with you to tackle your problems and bring your ideas to reality. Our combination of design engineering, material knowledge, in-house tooling and manufacturing expertise, uniquely position Intek Plastics to help you solve your toughest challenges.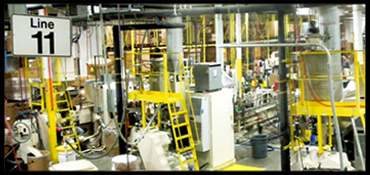 Did You Know?
Learn 3 Common Extrusion Design Mistakes and How To Solve Them!
Uneven wall thickness adds to development time, which in turn adds to tooling cost.

In areas where surface appearance matters, disguise "sink marks" when possible.

Sharp inside corners on a part are one of the biggest contributors to part failure.


Whenever possible, maintain similar wall thicknesses.

Disguise "sink marks" with recesses or ridges.

Avoid sharp corners in favor of a more rounded design.