As you look to your supply chain partners to support your company's sustainability efforts, know that Intek Plastics shares your commitment to operating with high environmental standards. It's the right thing to do. Everyone has a role to play and our associates drive Intek's sustainability initiatives. We are proud to be an ENERGY STAR® Partner and to have received awards for sustainability as a result of our efforts.
Reducing Energy Consumption
In 2010, we began working with our utility provider, Xcel Energy, on a Joint Energy Efficiency Plan (JEEP) with the goal of reducing electrical use in our Minnesota facility 25% by 2014. First-year improvements reduced electrical consumption by 1 million kilowatt hours or 17%. Our energy conservation plans are continually evolving as we achieve new milestones and uncover further opportunities to conserve energy.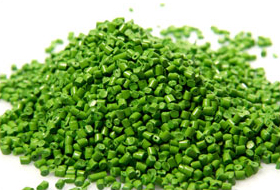 Eliminating Material Waste
Our focus on continuous improvement includes measures to reduce material waste. In 2009, our Minnesota facility launched an initiative to improve material yield and reduce waste sent to the landfill. Our first year results generated a 24% improvement in material yield, and today less than 5% is sent to the landfill. Our associates lead these scrap-reduction efforts. A cross-functional team meets regularly to develop and implement waste reduction measures. The company strongly supports these efforts and shares any financial gains equally with all associates.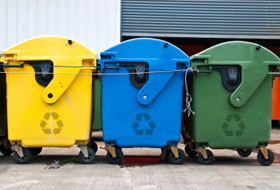 Environmentally Conscious Materials
While used in a wide variety of products, plastics have received a substantial amount of negative press relative to the environment. As a result, countless plastics are being recycled and have become more readily available. Recycled materials continue to improve in quality and today nearly 20% (2 million pounds) of the raw materials we extrude incorporate recycled content - either reclaimed from our own manufacturing stream or purchased from outside sources.