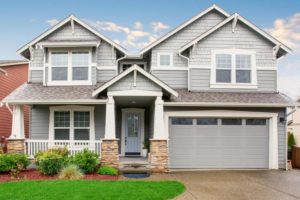 Customer: Window and Door Manufacturer
Challenge: Fabrication and welding of multiple colors and profiles
A major window manufacturer set out to introduce a new, high definition glazing bead to improve the aesthetics of its double hung window. Initially the customer planned on fabricating and assembling the product internally, however, the complexity of three profiles, four fabrications and multiple colors with nearly 200 SKUs proved challenging. Eventually the customer realized it would require the expertise of an outside supplier and contacted Intek Plastics and its design team.
Approach: Use a Kaizen event to identify and streamline production processes
A five-day Kaizen event was conducted by Intek involving engineers from the customer and  outside equipment manufacturer to identify production concerns and to develop a streamlined process. The objective was to produce the assemblies to order rather than to inventory. By mocking up various production process options, the group determined the most efficient method and developed criteria for designing and building cutting and welding equipment. The equipment incorporated several mistake-proofing technologies including laser sensors to verify the extrusions matched the color of the injection-molded end caps. The group also developed the ordering and fulfillment process that included electronic ordering, returnable packaging and 24-hour lead time.
Result: Shorter lead-times, reduced inventory and higher quality
By moving the manufacturing to Intek, the customer now receives smaller quantities of made-to-order products within 24 hours. In addition, the customer realized savings of nearly 50% from its initial equipment cost projections. The mistake-proofing technology incorporated into the equipment design has led to zero quality defects.
Have a Question?
We'd love to hear from you!